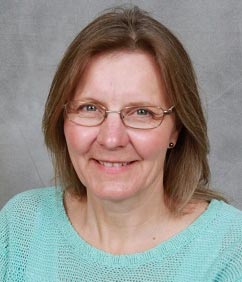 Stark, Carol, MD
White Bear Lake - Banning Ave.
Healthcare is a team effort that should center on the needs of the patient.  My goal is to be mindful of the patient's needs by caring for each one in a respectful manner.  I feel this is a key to providing the most comprehensive care and guidance to patients as well as their families.  I strive to make our visits together as pleasant as possible.
Retiring: Carol Stark, MD will retire; her last day will be Friday, December 28, 2018. 
Range of Practice
Medical School University of Minnesota Medical School, Minneapolis, Minnesota
Residency St. John's Hospital
Board Certifications / Re-certifications American Board of Family Medicine
Professional Societies/Memberships East Metro Medical Society, Minnesota Medical Association, American Academy of Family Physicians
Achievements Certified by American Board of Family Practice, Family Health Services Minnesota Obstetrical/Gynecological Services Clinical Practice Committee
Articles
Special Interests
Personal Interests Biking, Snowshoeing, Knitting
Other
Graduate School
Location 4786 Banning Ave, St Paul, MN 55110, USA
Appointments Phone 651-426-6402