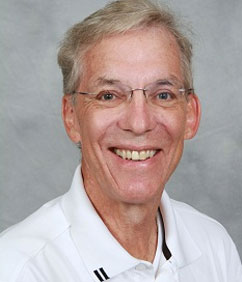 Dickhudt, John S, MD
Maplewood/Battle Creek
It has been a wonderful privilege to be at the same small neighborhood office for the past 30 years. Every day I see or hear something new and many times from long-time patients. 
Entira Family Clinics Update:
Starting Monday, September 24, 2018…John Dickhudt, MD will move from Maplewood/Battle Creek to Woodbury. 
About Dickhudt, John S, MD
Range of Practice Pregnancy, Pediatrics, Sports medicine and Adult medicine. I am also fluent in Spanish.
Medical School University of Minnesota Medical School, Minneapolis, Minnesota
Residency Bethesda Lutheran Hospital
Board Certifications / Re-certifications Board Certified ( American Board of Family Medicine) 1983, 1990, 1997, 2004, 2014
Professional Societies/Memberships American Academy of Family Physicians, Minnesota Medical Association, Ramsey County Medical Society
Achievements Named Mpls. St. Paul magazine Top Doctor five times, Woodbury citizen of the year - 1994, All-State softball player - 1989, Knighted by the Winter Carnival Queen - 1987 , "I have done my best every day."
Articles
Special Interests Sports medicine, Pediatrics, Diabetes
Personal Interests Family and friends, Bible study fellowship, Golfing, running and biking
Other
Graduate School
Location 2716 Upper Afton Road, Maplewood, MN 55119
Appointments Phone 651-739-5050