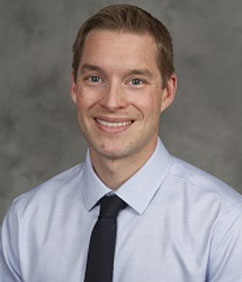 Butler, Michael, PA-C
Maplewood/Battle Creek
I am excited to be part of Entira Family Clinics. I believe that the practice of family medicine allows for a unique opportunity to establish relationships with patients regarding their individual care. A collaborative effort by both the patient and provider encourages understanding of medical conditions and promotes overall health at any age.
Entira Family Clinics Update:
Starting Monday, September 24, 2018…Mike Butler, PA-C will be full time at Woodbury. 
About Butler, Michael, PA-C
Range of Practice The full scope of family medicine which encompasses both acute and chronic conditions across the lifespan.
Medical School
Residency
Board Certifications / Re-certifications National Commission on Certification of Physician Assistants
Professional Societies/Memberships Minnesota Academy of Physician Assistants, American Academy of Physician Assistants
Achievements
Articles
Special Interests
Personal Interests Spending time with family - Introducing our children to nature and the outdoors - Biking, skiing, hiking and camping
Other
Graduate School
Location 2716 Upper Afton Rd, St Paul, MN 55119, USA
Appointments Phone 651-739-5050