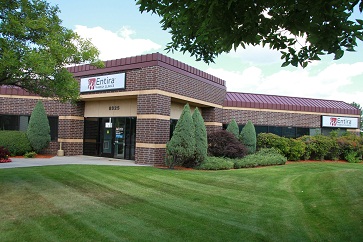 SICK CLINIC
Entira continues to work hard to care for all our patients in a safe environment and in accordance with current MDH/CDC guidelines.
We  have expanded our respiratory care clinics to better serve you closer to your home and work.
Sick clinics are at the following locations: Como/Roseville, and Vadnais Heights and Woodbury. 
We have designated our sick clinics to see patients with new, possible COVID symptoms, such as cough, shortness of breath, fever, sore throat, congestion, amongst others.
For convenience and to separate these patients from others being seen for different reasons, there are separate entrances for those with acute symptoms, which are clearly marked at each clinic location. 
Sick Clinic Hours: These scheduled appointments for Como/Roseville, Vadnais Heights and Woodbury will be Monday-Friday from 1:00 pm -5:00 pm.
Our East Side clinic will have a "sick baby clinic" which will see patients under 2 years of age with these same symptoms. 
Sick Baby Clinic Hours: These scheduled appointments for East Side will be Monday-Friday from  3:00 pm-5:00 pm.
You must have a scheduled appointment to be seen at any of the Sick Clinics and Sick Baby Clinic. Please call our Scheduling Department at 651-788-4444.  
TeleVisits and E-Visits continue to be a great option for an alternative to in person visits. See the link here for more information and to see a video. 
PATIENT UPDATE
Mask Required: Effective July 25, Governor Walz announced a statewide mandate which requires people to wear face masks inside stores, and indoor gatherings, such as clinics. All patients must be universally masked. For the safety of yourself and our staff, we ask that you wear a mask or other cloth face coverings such as a bandana or scarf when you come to the clinic for all appointments. Masks must be worn at all times at the clinic and in the exam room as well. Thank you.
Address
8325 City Centre Drive, Suite 140
Woodbury,  MN 55125
Appointments
651-788-4444
Fax
651-731-0976
Hours
Monday – Friday:
7 am – 5 pm
Our Providers
---
Where Generations Thrive®: We are here to serve you and your entire family at all stages of life with individualized care for every member of your family. Entira Family Clinics are conveniently located in many neighborhoods throughout the East Metro. We are proud of our strong history in the community–and have been serving the East Metro communities for over 50 years. Many people assume all medical clinics are cold and impersonal. That's not the case at our Woodbury Clinic–we offer friendly staff members, who know the patient's name and offer advanced protocols for large and small conditions. As specialists in family medicine, our providers and staff care about our patients and have special relationships with them. We pride ourselves in providing excellent medical care and improving our patients' well-being. In addition, Entira Family Clinics is physician owned and operated.
At our Woodbury Clinic, we offer the following services for you and your family:
Additional services at our Woodbury Clinic Clinic include:
Implantable birth control
Lab testing and bloods draws (on-site)
Minor office surgeries (such as: circumcisions, cryotherapy, dermatology procedures, fracture care and casting, laceration repair)
Vasectomies (on-site)
X-rays (on-site)