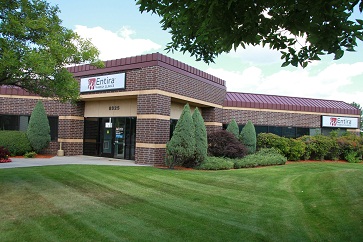 PATIENT UPDATE:
The MN Department of Health (MDH) has recommended all patients be universally masked. For the safety of yourself and our staff, we advise wearing your own mask (or other cloth face coverings such as a bandana or scarf) when you come to the clinic for any upcoming appointments.  The CDC recommends wearing cloth face coverings in public settings where other social distancing measures are difficult to maintain (e.g., grocery stores and pharmacies), especially in areas of significant community-based transmission. Thank you. 
RESPIRATORY CARE CLINIC AT WOODBURY WITH A SEPARATE SIDE ENTRANCE:  
Woodbury Information:
Our Respiratory Care Clinic is now open in Woodbury. Starting June 29, we have designated a safe space at our Woodbury Clinic. The Respiratory Care Clinic at Woodbury has a private/separate entrance located on the side of the building. The Respiratory Care Clinic will have separate exam rooms that will be used only for those patients. There is specific signage at that private entrance to inform those going to that clinic details as to how to safely enter the building. Our regular Woodbury entrance and clinic will be used only for patients with no symptoms who have regularly scheduled appointments. Our patients with no symptoms can feel safe that the Respiratory Care Clinic patients are kept separate. The safety of our patients and staff are our main priority. Entira Family Clinics is following CDC and MDH guidelines.
NOTE: After June 27, the Respiratory Clinic at Highland will close and the Highland providers will resume seeing their regular patients without symptoms at the Highland Clinic.
Respiratory Care Clinic Information:
Our Respiratory Care Clinic will focus on taking care of patients who need to be seen for fevers, coughs, shortness of breath and sore throats, as well as additional symptoms noted by the CDC. For more information, go to: www.cdc.gov/coronavirus. 
You must have a scheduled appointment prior to coming to this clinic.
Call 651-788-4444 to schedule this appointment.
Address
8325 City Centre Drive, Suite 140
Woodbury,  MN 55125
Appointments
651-788-4444
Fax
651-731-0976
Hours
Monday – Friday:
7 am – 5 pm
Our Providers
---
Where Generations Thrive®: We are here to serve you and your entire family at all stages of life with individualized care for every member of your family. Entira Family Clinics are conveniently located in many neighborhoods throughout the East Metro. We are proud of our strong history in the community–and have been serving the East Metro communities for over 50 years. Many people assume all medical clinics are cold and impersonal. That's not the case at our Woodbury Clinic–we offer friendly staff members, who know the patient's name and offer advanced protocols for large and small conditions. As specialists in family medicine, our providers and staff care about our patients and have special relationships with them. We pride ourselves in providing excellent medical care and improving our patients' well-being. In addition, Entira Family Clinics is physician owned and operated.
At our Woodbury Clinic, we offer the following services for you and your family:
Additional services at our Woodbury Clinic Clinic include:
Implantable birth control
Lab testing and bloods draws (on-site)
Minor office surgeries (such as: circumcisions, cryotherapy, dermatology procedures, fracture care and casting, laceration repair)
Vasectomies (on-site)
X-rays (on-site)