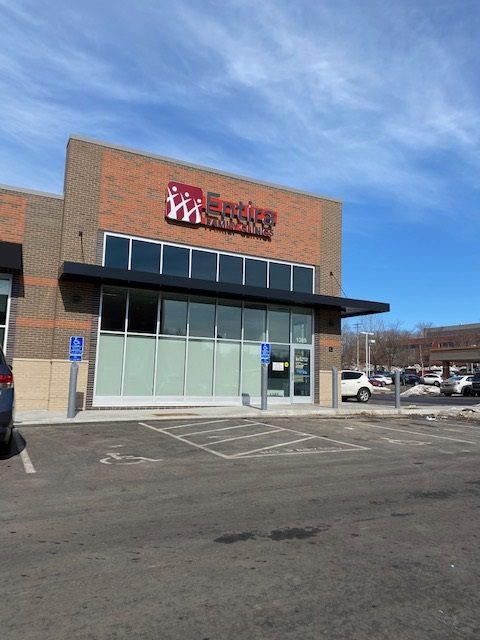 Address
New address starting Monday, Feb. 17:
1385 Phalen Blvd.
St. Paul, MN 55106
Appointments
651-788-4444
Fax
651-771-3978
Hours
Monday:
7:45 am – 5:45 pm
Tuesday:
7 am – 5:45 pm
Wednesday, Thursday, Friday:
7 am – 5 pm
Entira Family Clinics has an exciting announcement! Our East Side clinic has moved.
Effective Monday, February 17, 2020 our new location is: 1385 Phalen Boulevard, St. Paul, MN 55106.
What can you expect at the new East Side clinic:
Our new location is easy to find…about a mile from our old location.
Patients can expect the same high quality care that Entira provides.
All the current East Side providers have moved to this new clinic.
The new clinic is a more modern facility with more space.
Grand Opening is being planned…watch for more details!
Our Providers
---
Where Generations Thrive®: We are here to serve you and your entire family at all stages of life with individualized care for every member of your family. Entira Family Clinics are conveniently located in many neighborhoods throughout the East Metro. We are proud of our strong history in the community–and have been serving the East Metro communities for over 50 years. The East Side Clinic serves a diverse neighborhood with a rich history. For years, East Side has been a destination for many cultures seeking homes, jobs and new communities. As specialists in family medicine, our providers and staff care about our patients and have special relationships with them. We pride ourselves in providing excellent medical care and improving our patients' well-being. In addition, Entira Family Clinics is physician owned and operated.
At our East Side Clinic, we offer the following services for you and your family:
Additional services at our East Side Clinic include:
Implantable birth control (on-site)
Lab testing and bloods draws (on-site)
Minor office surgeries (such as: circumcisions, cryotherapy, dermatology procedures, fracture care and casting, laceration repair)
X-rays (on-site)
Awards:
Partners in Excellence from HealthPartners
Gold honor: "Attributed Total Cost of Care"
2017 Lillie Suburban Newspaper: "Best Place for Healthcare"